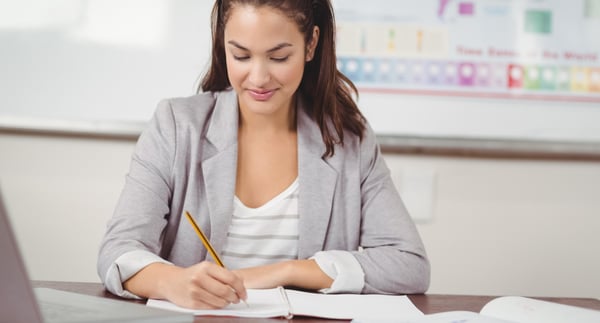 We all want to be more productive, rested, calm, collected, alert, and generally amazing. Here are 30 tech tips that can help you leave the month better than you found it.
Drink your coffee from a spillproof mug. Trust us.
Work in 90-minute intervals.
Schedule breaks into your schedule to do something fun on purpose.
Add a calming picture to your desktop screen.
Then hang a pretty picture in your office, about 20 feet away. Looking up at every 20 minutes for twenty seconds can prevent eye fatigue.
Silence notifications to minimize distractions.
Use Microsoft Word's Gridline tool to keep your document in line.
Dedicate a set time each day to read and respond to emails, and stick to it.
Drive the above message home by adding a statement to your email signature like, "I check emails every morning and will respond by 10am."
Set an out-of-office message for after-hour emails that reminds senders you don't take work home with you. Remember. Those who need to contact you for true emergencies will likely have your cell phone.
Create embedded links in a Google Doc by clicking CTRL+K and searching for the content within the pop-up menu. No more extra tabs!
Use Microsoft OneNote in your next meeting for amazing notetaking.
Organize your desktop files into folders.
Empty your trash.
Schedule coffee with a friend via a calendar appointment, so you both remember.
Treat yourself to a new laptop or phone case. It will feel like a brand new machine at a fraction of the cost.
Organize your GDrive or Cloud files.
Follow Arey Jones on Facebook.
Put a seven-minute workout app on your phone and challenge yourself to do at least one circuit daily (here's one to try)
Listen to an audiobook on your commute.
Sort and empty your Download folder.
Go absolutely tech-free for at least 30 minutes a day (when you are awake).
These are just a few ways to boost your productivity and get more out of life in general with (and without) technology. How many did you do? We'd love to know.