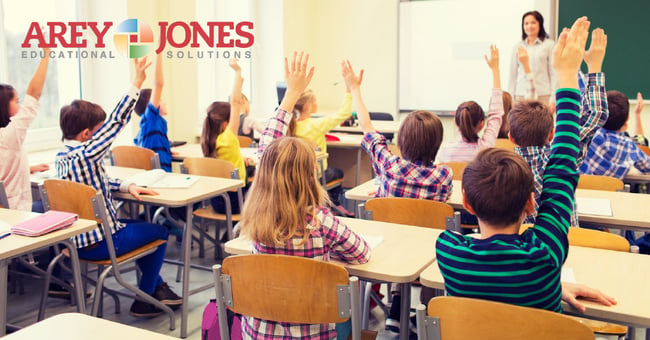 Arey Jones has been making connections and strengthening communication since its initial launch in the 1880s. It began its legacy as a stationery company, and, over time, increased its scope to include typewriters and word processors. When computers entered the scene in the early 1980s, Arey Jones found its true calling: to deliver exceptional technology products, service, and accessibility directly to schools to help create the best learning environments possible.
For more than 30 years, Arey Jones has stayed faithful to that promise. We now serve school districts in California, Georgia, Florida, Alabama, South Carolina, and Mississippi by providing information technology systems that maximize school resources while minimizing downtime and disruption.
It isn't always an easy task, but we are as equipped as ever to do it. Here's why:
Our regional configuration centers that allow us to design and implement technology architectures unique to each district we serve.
We create a support matrix built for maximum uptime, which means classrooms spend more time learning instead of troubleshooting.
We focus on the entire system, including peripheral, network architecture, data centers, and cloud integration.
We offer preloaded and integrated curriculum packages on a variety of brands to provide a complete and customized turnkey solution.
We are centralized, which means everything we need to deploy technology for your school system is under one roof, including the ability to use our strong industry connections to procure a wide variety of hardware and software at the most competitive prices.
We are one phone call away. We have teams of designers, installers, systems engineers, and support staff who are proud to be Arey Jones employees, ready to serve you.
Arey Jones has been family owned and operated for more than 30 years, and we pride ourselves on our commitment to our community. We believe that the strength of our country's schools is in direct correlation to the technology they use on a daily basis; it's our promise to make sure each of the districts we serve gets not only the best computers, but also the best service, technology, and support.
We don't just integrate; we innovate. Every. Single. Time.