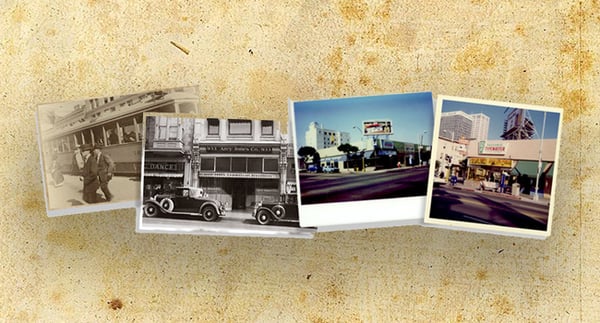 The New Year is a time to look forward, make resolutions and leave old business behind. That's not to say you forget your roots, your history. So who is Arey Jones? We have a long history that's been weaved into technology and education for more than 100 years.
We're a Trusted Leader in Educational Technology
We've been involved with Educational Solutions since the early 1990s by providing hardware, software, integration, configuration, service and support. We're dedicated to working exclusively with the k-12 marketplace. Every employee within the Arey Jones company has experience working with the hundreds of school district customers around the county we have contracts with. Our employees are trained in all aspects of our business and must adhere to our strict policy that requires background checks on all employees and current fingerprinting or registration. We understand the importance of having trustworthy employees working with schools.
We've Been Around a Long Time
We were founded in 1897, yes 1897, in San Diego, Calif., as a business serving the stationary and administrative needs of the local educational market. As writing technology evolved, so did we. In 1972, Arey Jones was purchased by Broadway Typewriter Company, owned by the Scarpella Family. Since that time, the Scarpella Family has operated and expanded the business as Arey Jones Educational Solutions and remains active with the company. The Scarpella family is involved in day-to-day executive management and operations of the company and our management teams have been with us for more than 10 years.
We're Equipped to be Your EdTech Partner
Our services are backed that a structure of regional configuration centers that allow us to design and implement technology architectures unique to each of the districts we serve. We have offices in California (San Diego, Los Angeles, San Francisco), Alabama (Mobile, Baldwin), Georgia (Atlanta) and Florida (Broward). Our centralized services will not only provide tech tools, like Chromebooks, (which can be shipped preloaded with integrated curriculum packages at competitive prices) but we also offer solutions that include peripheral, network architecture, data centers and cloud integration.
And our services don't stop with the sale. Our support system is on point to make sure your classrooms spend more time learning instead of troubleshooting. Our teams of designers, installers, systems engineers, and support staff who are proud to be Arey Jones employees, are just one call away and ready to serve you.
Want to learn more? Contact us today to see how our education technology solutions can help you.