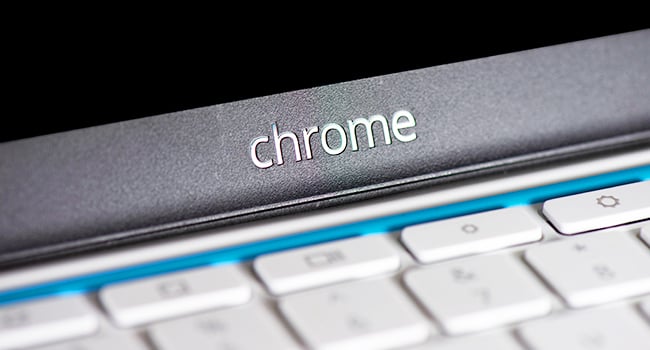 Chromebooks are the go-to edtech tool for classrooms across the country. They are durable, rugged, ultra-portable, easy-to-use, have a long-life battery and, most importantly, affordable. Many Chromebook options land in the $200 to $300 price range with the next performance level up costingabout $500 to $600.
With so many new options, school administrators should easily be able to find one to meet their students' needs and budget just in time for fall semester.
Dell's Chromebooks 3000 series is dedicated to education by being designed to endure the entire school day. It features tamper- and spill-resistant keyboards and ports that are covered and secured with reinforced brackets so students can connect and disconnect over-and-over. The New Chromebook 3100 features an 11-inch screen and up to 14 hours of battery life and a low price of $249. The 3100 also comes in the 2-in-1 option for a bump in the price tag. The New Chromebook 3400 is a 14-inch laptop that offers an optional, expansive full HD display that boots up in less than 10 seconds. It starts at $329.
While at the top of Chromebook's price range ($599), the HP Chromebook x2 is the first Chrome Detachable PC and comes with high-performance specs; it is HP's most powerful Chromebook yet. It features a long-lasting, 12-hour battery life and dual-core Intel M3 processor. It features front and rear facing cameras, audio by B&O Play and the durable Corning Gorilla Glass display.
Lenovo Chromebook 500e (2nd Gen)
Lenovo offers several Chromebooks for classroom use, including the 500e, the brand's top model. It blends on-the-go technology with powerful processing and a premium classroom experience. With a 360-degree hinge, it can be used in four ways and includes a digital pen for on-screen writing and notetaking. It also features two HD cameras and a Corning Gorilla Glass 3 protective screen that resists chips and scratches. Depending on features, it costs anywhere from $279 to $329.
Samsung's Chromebooks for education offer options in size and affordability. The Chromebook 3 features an 11.6-inch screen starts at $199. It offers schools a way to embrace 1:1 digital learning with a limited budget. This economical solution still delivers a rugged design, built-in education software and up to 11 hours of battery life. The Chromebook 2 offers a bigger screen, faster performance and a full HD 1080 display for $399. The increased lightning-fast performance reduces battery life to 8.5 hours.
Questions about Chromebook? We can answer them. Contact us today.