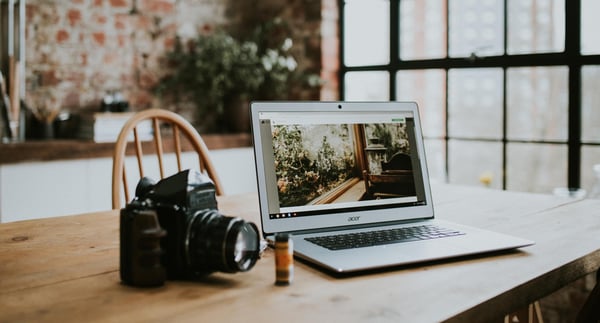 Google's Chromebook is the laptop that is ultra-portable, is easy-to-use and keeps going with a long-life battery. It's also in a class by itself because instead of running Windows or Mac OS it runs Google's Chrome OS. Keep in mind that all Chromebooks are really designed to work when connected to the Internet. So if you're looking for a school laptop that can run traditional offline programs, Office, Adobe, etc., the Chromebook is probably not your first choice.
But, Chromebooks are durable and rugged, especially the ones designed for education, and take whatever the kids dish out – drops, spills, etc.
Because they're manufactured by several different companies, Acer, Samsung, HP, etc., these machines can vary widely. So how do you choose?
What Apps Are Available?
Since the Chromebook was developed by Google, it is optimized for Google apps like Gmail, Google Calendar and Google Drive. Some of the systems can access the Android apps, these include the Samsung Chromebook Plus, Asus Chromebook Flip, Dell Chromebook 3189 and Google's Pixelbook. The Android version of Office is also soon rolling out to those Android-accessible Chromebooks soon, otherwise Microsoft Office Online is available via the Chrome browser.
Here's a list of all the Chromebooks that run Google Apps.
What's The Battery Life?
Chromebooks offer really good battery life, averaging just over 9 hours with continuous web surfing. A higher price doesn't necessarily mean a longer battery life, usually due to the amount of processes the more expensive Chromebooks can churn out.
What Are The Special Features?
As you can imagine, different prices come with different features. The Samsung Chromebook Pro has a 12.3-inch QHD display and is enhanced for the web. Google also redesigned the on-screen keyboard for touch-screen that's ideal for the 2-in-1s like the Asus Chromebook Flip C302, which serves as both a laptop and tablet.
Need more help to choose? Contact us and our team can help set you up with a Chromebook that's perfect for your facility.