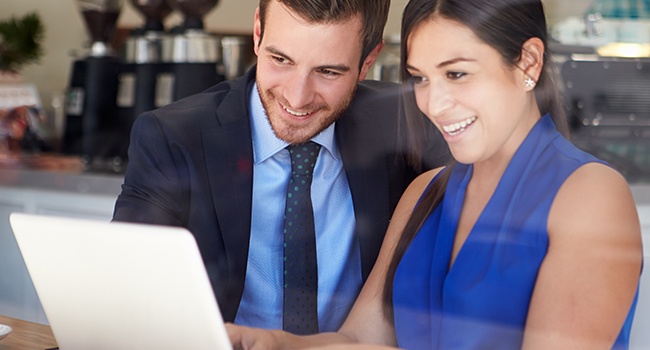 It is more common than ever to see Chromebooks dotting the desks, offices and libraries of schools around the country. These devices are changing the way students learn and teachers teach. Unfortunately, that also means there is a greater risk for Chromebooks to go missing, be accessed by unauthorized users or even stumble onto sketchy websites, so it's essential to keep your Chromebook secure at all times and in all capacities.
Here are 7 steps to take to keep your Chromebook secure.
Set a strong password. The longer it is, the harder it is to crack. Avoid names, places and dictionary words and mix up the capitalization and use special characters. Keep your password in a safe place. You can also use programs and apps, like LastPass, to help keep all your passwords secure.
Maximize your security settings. Go into your Chromebook settings and make sure to restrict sign-in to just your account and use Google's two-factor authentication. This generates a text message or a code through the Google Authenticator app that is required for any new login. If you plan on loaning your Chromebook out, say to a teacher or another administrator, you can wipe the data quickly with the Powerwash feature. Go to s Settings > Show Advanced Settings >Powerwash.
Never leave your Chromebook unattended. Even if you are just heading to the bathroom, put it to sleep. Have a co-worker monitor your device or lock it up in your office.
Make copies of collaborative documents. Keep originals of documents. Chromebook does a great job of automatically storing data in the cloud and encrypting any remaining data using tamper-resistant hardware, but it's still a good idea to store any important documents in a separate, secure place.
Mask your web browsing. Consider installing a VPN if you want to mask your browsing from your internet service provider or other prying eyes. TunnelBear is an excellent option for the Chromebook because it offers a Chrome extension and Chromebooks with the Google Play Store can install the TunnelBear Android app.
Change your search engine. If Chromebook's existing security features, like the Sandbox or Verified Boot features (both keep a watch on malware an viruses), don't offer enough piece of mind, you can change your search engine from Chrome to DuckDuckGo or Startpage to hide what you search from Google.
Turn off malicious extensions. If your Chromebook has acquired a malicious extension, turn off extension syncing in settings (Settings>People>Advanced Sync Settings) and reset your Chromebook (Show Advanced Settings>Reset Settings).
Keeping your Chromebook secure will help it last from year-to-year, semester-to-semester. Have other great security ideas? Share them below!