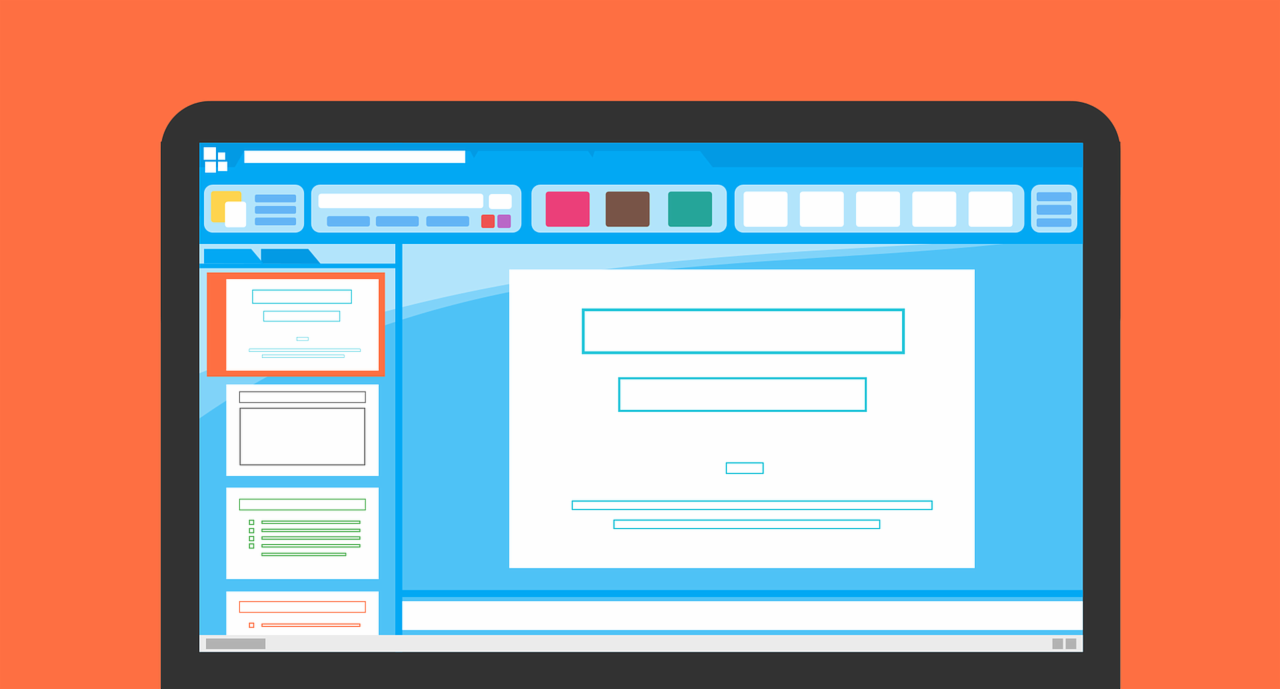 As a staple of the Microsoft Office suite, PowerPoint often gets a bad rap, mostly because it's associated with speeches, presentations, and seminars--and they aren't always the most exciting events (to put it mildly). Since it's estimated that PowerPoint is a key software on over one billion computers worldwide, it's safe to say slide-based presentations aren't going anywhere.
The question, however, isn't where PowerPoint can go; it's what PowerPoint can do to make those presentations even better.
Here are our favorite Microsoft PowerPoint tips to make sure your presentation goes smoothly.
Launch your PowerPoint presentation with one click. To start your presentation off quickly and cleanly, all you need to do is save the file with a .PPS or .PPSX file extension and save it to your desktop. Instead of nervously launching from editing mode or from your email (for all the world to see), all you'll do is double-click and get on with the show. (Keep your desktop free of embarrassing distractions for full professional effect).
State your case in black and white. PowerPoint presentations are meant to be an aid to your presentation--not necessarily be a word-for-word account of it. To keep them from being a distraction, press "B" or "W" on your keyboard to make the screen black or white. This will help your audience focus on you and what you are saying.
Doing a demo? Get a screenshot. If you need to replicate the feel of your computer screen while giving a presentation, use the PowerPoint Screenshot tool on the Insert tab. It will give you a thumbnail of each window you currently have open. Simply select, resize, and click--and it will automatically be inserted on your current slide.
Animate charts. Turn charts and graphs from boring to mindblowing with animation. Once you've set up the chart or graph as you need to, head to the Animations tab to turn on the Animations Pane. Pick an animated effect, add sound, adjust timing and, most importantly, change the "Group Chart" options from "As One Object" to "By Category."
Employ Kiosk mode. For presentations that don't require an active speaker, you can set the presentation to play in Kiosk mode, which will play it on a loop, no human required. You can also output the entire slide deck to a video format.
Duplicate without the CTRL C + V. Instead of quick keys to copy and paste reused elements, go one step lazier--hold the CTRL key while you click and drag on the element you want to multiply. Great for elements as well as entire slides.
Be zen with Venn. Venn diagrams are a useful visual aid, but they can be a pain to make--unless you know how to Merge Shapes. Simply layer your pre-created shapes as you want, head to the Drawing Tools, and select "Merge Shapes" from the menu. This feature also makes light work of inserting pictures and text into shapes and vice versa.
There are so many ways to do more in Microsoft PowerPoint in less time. We can help you figure them out.