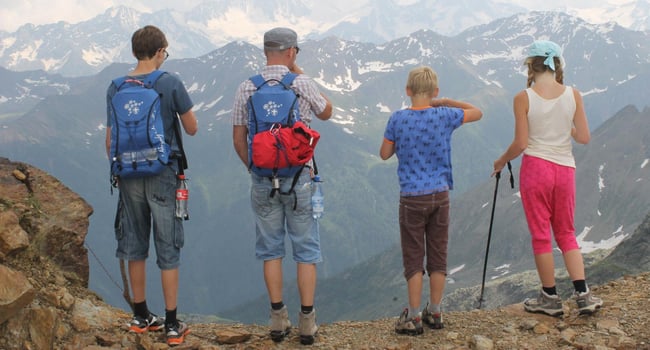 As much as we love educational technology at Arey Jones (and you know we do), we also enjoy time spent completely unplugged. This winter break, take a moment to explore the many off-line experiences that are right outside your door or in your game closet--and learn something new about the world, your family, and yourself in the process.
Get some fresh air.
Created in 1916, the National Park Service manages over 84 million acres of parkland in 417 areas, all 50 states, and four territories. Chances are you have a national park, a historical monument, a national or regional battlefield, a historic site, lakeshore, seashore, riverbank or scenic trail near you that is worth exploring. Bundle up and bring your camera; you'll want to document and share what you find!
Explore a museum.
According to the Institute of Museum and Library Services, there are over 35,000 active museums in the United States alone. A vital part of American culture, history, and the educational landscape, these museums provide rich and real content for every age of learner. From spy museums to planetariums, from art museums to zoos, there is a museum for every interest, hobby, and day of the week (for the next 96.3 years). Explore them all here.
Read.
Nothing passes winter boredom like an adventure between actual pages. Put your nose in book and your feet in a library--one of the 119,487 libraries in the United States alone. Despite being chock full of fact and fiction, there is no single annual survey that provides real-time statistics for all types of libraries--but that is ok. All you need to know is where to find one, how to get a library card, and which sorts of books you can't wait to read.
Get your game on.
Nothing connects families together like some good ol' fashioned competition. Dust off generational favorites like checkers, chess, cribbage, or even a game of war with two decks of cards. Stay home, make some hot chocolate, and brew up some fun right in your living room. You may not make history, but you will make memories, one move at a time.
Will you be unplugging over the holidays? How will you pass the time this winter break? If you're researching about educational solutions to provide to your classroom, be sure to get in touch with us.