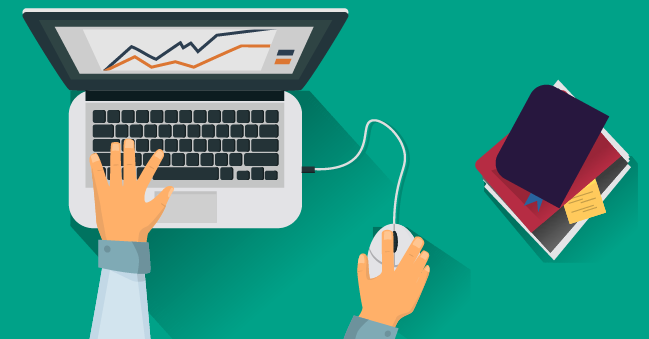 Windows 10 keeps delivering more value to the classroom with a platform that is as fun to explore as it is to use while exploring.
Here are ten ways we think Windows 10 is a win for so many K12 schools and classrooms.
Customized technology means personalized learning.
According to PBS Learning Media, 73% of teachers say that technology allows them to create specific lesson plans tailored to individual learning styles. Teachers can specify the apps, programs, and settings for each student through their admin console, allowing them to create—and monitor—the learning environment for each student.
Students learn by touch, by movement, and by heart.
Windows 10 devices speak education as their first language, and they translate accordingly to a variety of learners. The goal isn't to teach every child the same way; the goal is to help kids realize how much they love to learn by approaching it in the way that comes most naturally to them. Touch screens, stylus pens, gesture inputs, and voice activation are just a few ways students can use technology to bridge the gap between questions and answers.
Assisted learning gets an assist.
It's predicted that nearly 10% of the population is affected by a specific or undiagnosed learning disability, which can—and often does—have a profound effect on educational outcomes. Windows 10 supports inclusive classrooms by providing a technological environment that is compatible with a wide array of assistive applications that helps all students engage, interact, and collaborate with each other.
Windows 10 puts it in writing.
A recent study states that students who diagrammed their thinking with a pen scored up to 36% better on science tests than their keyboard stroking peers. Windows 10 takes advantage of Microsoft's premier inking experience to bring ideas to life on every advice and application.
Keeping student data secret and safe.
Ask any parent about technology in the classroom, and you'll get their fears in the first two sentences. In fact, 79% of all parents are concerned with the security and privacy of their kids. Windows 10 addresses this head on with improved tools for data security, log-in validation measures, student identity protection, and malware protection.
Deploy in minutes.
This one is for the teachers and administrators who didn't necessarily sign-on to be IT professionals when they took their jobs. Windows 10 is arguably one of the easiest classroom technologies to deploy, monitor, and manage, offering a seamless transition process for users as well as in-place upgrades and assistance packages.
A class that works together, learns together.
Collaboration is a skill kids learn early and practice often; to do it well takes repeated exposure to different ways of thinking, communicating, organizing and delegating. Windows OneNote makes easy work of this, enabling students and teachers to work on files simultaneously, whether they are across the room or across the country. Students stay on top of their work and, with collaboration tracking, teachers keep an eye on who's participating.
Bring on the peripherals.
Windows 10 not only makes it easier for students to collaborate and share with each other, but it also makes it easier to work across devices and connect to printers, cameras, digital microscopes, and several other devices.
More free apps mean more accessibility.
School budgets are tight enough without having to add additional costs to one-to-one and shared technology. Microsoft's education partners are constantly coming up with free and inexpensive ways to help children learn, and all are available in the Windows 10 app market.
Windows 10 puts the fun into getting things done.
All in all, Windows 10 allows teachers to demonstrate ideas and concepts in a way that couldn't do with traditional methods; they have moved beyond the front-of-the-room lecture and onto white boards, interactive presentations, video, and exploratory maps and wikis. By making learning more accessible and approachable, more kids participate in lessons and fewer kids get left behind. And that's entirely the point.
Want to know how you can implement Windows 10 into your curriculum?